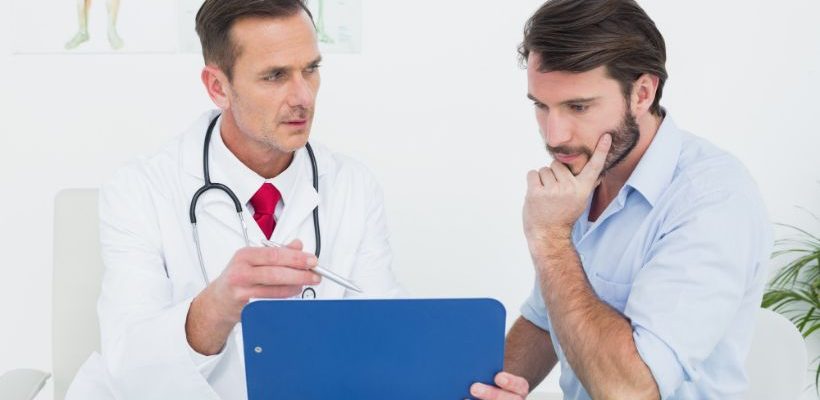 Erectile dysfunction: two words you never want beside each other. When it's mentioned we all become silent and get awkward, right? Well, of course, yes! The truth is that about 30 million Americans suffer from erectile dysfunction. Yes, you heard it right.
ED in men is a topic that we try to avoid even when talking about it to doctors. So, let's talk about the causes and signs of ED and ways to treat it because what erectile dysfunction really means is in the back of every guy's mind. Let's get started, shall we?
What is Erectile Dysfunction?
In simple words, we can say that erectile dysfunction is impotence. If you are wondering about the primary sign of erectile dysfunction, remember that it is the failure to achieve or sustain an erection for satisfactory sexual intercourse. But try not to get confused with decreased libido and problems with orgasms and ejaculation because that is not part of erectile dysfunction.
If a man suffers from erectile dysfunction, the common reply is "don't worry it's all in your head, it will go away over time." All you need to do is understand the causes and signs of erectile dysfunction. If you're wondering what causes it, doctors would say if it were temporary then it's a physiological issue. Yes, you heard it right! For an erection to occur it requires the interaction of your brain, nerves, hormones, and blood vessels.
Causes of Erectile Dysfunction
Now that you know about the meaning and signs of ED, let us have a look at the common causes of erectile dysfunction. 
high blood pressure
poor blood flow
depression neurological disorders
sleeping pills,
nerve damage,
nicotine,
alcohol,
cocaine,
fear and bad communication between your partners.
How To Treat Erectile Dysfunction?
So, now that you know more about ED signs and what erectile dysfunction really is, the next step is figuring out what you can do about it. 
1. See a doctor
When you notice the signs of ED, your first step to treat it should be to see a doctor and get an expert opinion. Generally, if you are facing erectile dysfunction then the best remedy that doctors generally suggest is to try and make some lifestyle changes first such as exercising more, having a better diet, and getting more sleep. 
2. Understanding And Resolving

the

Mental Problems
It is important to explore the connection between mental health and erectile dysfunction so that you can manage both conditions. Then you should move on to tackle those mental problems that could be causing your dysfunction. And if you have a partner, it is a good idea to find better ways to communicate between the two of you. 
3. Erectile Dysfunction Pills
Your next step, after noticing signs of ED, can be taking erectile dysfunction medication pills such as phosphodiesterase type 5 inhibitors like Viagra, Cialis, and Levitra or prostaglandin E1 analogs like Caverject and Muse. Remember that there are other ED medication treatment options available as well if taking pills isn't your thing. For example, you could use a penile implant, vacuum pump devices, or go for surgery. 
Conclusion
We know that the topic of erectile dysfunction is either on the down low or used as a joke, but the signs of ED in men should be taken seriously. If you suffer from this condition or notice signs of ED, remember that you are not alone and there's no need to get stressed. Don't let ED deter you; summon the courage to talk to your doctor and fight back to get rid of that problem. 
Also Read
EXPLORING 5 PROVEN METHODS FOR NATURAL ED TREATMENT
MAGNESIUM DEFICIENCY SYMPTOMS AND PRACTICAL TIPS TO MANAGE IT
SLEEP APNEA: THE SURPRISING CULPRIT BEHIND YOUR RESTLESS NIGHTS
UNCOVERING TOP 6 EXPERT TIPS FOR A HEALTHY HEART
DISCOVERING 5 INCREDIBLE HEALTH BENEFITS OF FATS