Safe and Affordable OTC Medicine
Prescription Point is an international prescription referral service that provides access to low-cost prescription and OTC medicine. Using our online pharmacy service is safe and cost-effective. You will save time and money by ordering your prescription medications online from the convenience of your home.
You can be confident that your medications are coming from an accredited online pharmacy and locally licensed pharmacies. Your prescription medications will be delivered in a timely manner when your online pharmacy order is placed through Prescription Point. In our continuing effort to help you save money on the sky-rocketing costs of prescription drugs and help enhance the quality of life, we offer a complete prescription drug service for all patients with chronic conditions by providing the highest quality, most cost-efficient prescription drugs, services, medical supplies, and other pharmaceutical solutions.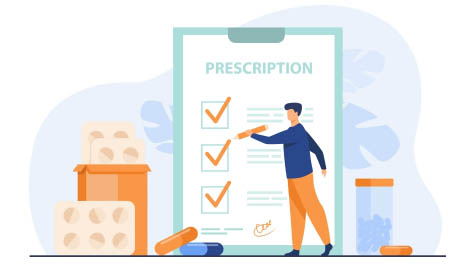 Popular Non Prescription Drugs
Over-the-counter / OTC medicines are drugs that are generally safe and effective to use, even without directions from healthcare professionals. Top selling OTC medicines include pain relievers (Tylenol, Advil Liqui Gel), stool softeners (Colace), anti-acne drugs, topical ointments, and insulin preparations. Canadian OTC medicines can manage or relieve various symptoms caused by different conditions, like fever, inflammation, pain, cough, colds, diarrhea, constipation, and acne, among others. Buy/ing OTC medicines from Canada is easy. You may purchase non-prescription drugs from drug stores, online pharmacies, grocery stores, and even gas stations. Note that OTC medicine prices in Canada may vary. For the best deals, check the OTC medicine prices here on our website.
Over-the-counter medicine, also known as OTC drugs or non-prescription drugs, are medications that can be sold directly to patients without requiring them of a valid prescription from a physician. These drugs are safe and effective to use provided that their respective information leaflet is well understood and all directions are followed. To know more about OTC drugs, it is also important to differentiate OTC medicines vs prescription medicines.
Some of the common OTC medicine, such as ibuprofen, acetaminophen, docusate sodium, senna concentrate, and benzoyl peroxide, can be bought straight from a pharmacy without seeing a healthcare professional. However, it is important to understand the uses of OTC medications and practice the safe use of these drugs. Although cheap OTC meds are very accessible, consumers must not use them more often than required because this could lead to an increase in side effects, drug dependence, or drug tolerance.
If you are looking into buying OTC medicine from Canada, you may browse the products on our website. Make sure to check if the product has a non Rx indicated to it. For medications without a non Rx mark, we may have to require you a copy of your original prescription. You may mail it, or we can request your doctor's clinic to fax a copy to us.
Satisfying Customer Service
Our team is made up of excellent customer care agents, pharmacy technicians, physicians, pharmacists and medical office assistants. We deliver nothing less than the highest standards of care for our valued clients. For more information please call 1-877-244-0431 or email [email protected].
Prescription Point is an online Canadian pharmacy intermediary of choice. Safely order your prescription drugs and over-the-counter drugs through accredited and fully licensed International and Canadian Pharmacies.