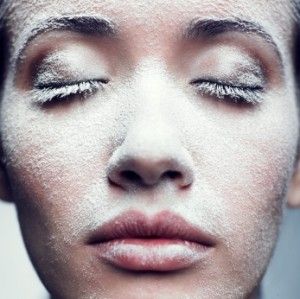 When winter shows up, is your skin ready to handle the cold? Dry skin in winter is a common problem as the low temperatures, low humidity, and strong winds can diminish the skin's natural lipid layer, natural oils, and moisture. This layer of skin is what keeps moisture locked in to keep the skin from drying out.
Winter Skincare
Winter skin care involves taking extra steps to protect and moisturize the skin during the colder months when the air is dry and the weather can be harsh, don't consistently apply moisture to the skin; that will cause it to dry out faster. Locking moisture in is the best action. During the winter, we use our heaters all the time. Dry air from furnaces and other heating sources causes the skin to lose moisture quickly.
Dry skin remedies
Lukewarm water
There are a few dry skin remedies you can do to keep your skin from drying out. When using water to wash your hands or take a shower, using lukewarm water instead of hot water will reduce dryness. If you cannot resist the hot showers then try to cut down the amount of time you spend in the shower to help your skin stay healthy.
Even though it is cold, avoiding drying chemicals and heat from a hot tub will help your skin. After showering or washing your hands, apply moisturizer while the skin is still damp to lock in moisture. The best lotions would be 100% Shea butter or Cetaphil Lotion. When drying the skin, it is best to pat the skin instead of rubbing it to avoid dryness brought on by friction.
Soaps
Soaps are a big thing for the skin. The best dry skin prevention method is to avoid using soap. Soap will dry out your skin. Use soaps that contain glycerin or petroleum such as Aveeno body wash.
Hydrating dry skin
The best winter skin tip for your face is to prevent the skin from drying out, it is best to exfoliate once a week or every other week. Using a salt or a sugar scrub when the skin is dry will give it a smooth feeling that you cannot resist. Applying face lotion will help your skin as well.
The place on your skin that needs the most attention is your lips. Lips do not hold in as much moisture as the rest of our body, making them dry out faster making them the biggest winter skin problems. Something everyone does is lick their lips. Licking your lips actually causes them to dry out faster. Using a simple lip balm will keep your lips moisturized for winter. To get dead flakes off of your lips, you can use a toothbrush in a circular motion on your lips to remove dead flakes.
Skin and lips need to be taken care of during the winter. Before you go outside, put on some moisturizer and gloves to keep your skin from drying out. Take care of your dry skin in winter to stop the itchiness and redness.
Also Read
PREVENTING ADULT ACNE – 3 TIPS FOR SUCCESS
5 SURPRISING BENEFITS OF EATING MORE FAT