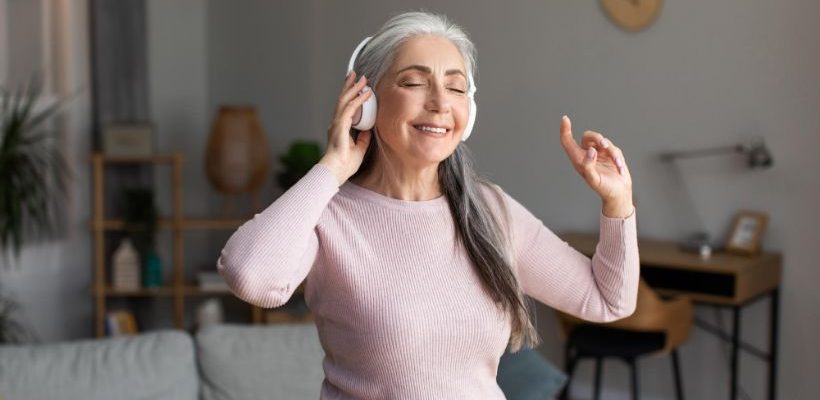 Music is part of our everyday lives, isn't it? Well, of course, yes! We hear it in the elevator, in the malls, and while we drive. We think of music as something to dance to or relax to when it is actually much more than that. Yes, you heard it right.
A study done by Michael Miller, M.D., director of preventive cardiology at the University of Maryland Medical Center in Baltimore, shows that there are numerous benefits of music. It includes reducing stress and anxiety, improving cognitive function, and enhancing creativity and productivity. So, we can say that there are many more benefits of listening to music than you think.
What Are the Health Benefits of Listening to Music?
Now, we are going to tell you about some of the biggest music benefits for health. 
Music Can Help in Lowering Blood Pressure Naturally
A recent study was conducted that highlights the benefits of listening to music. According to the research, classical or Celtic music can assist in lowering blood pressure as much as cutting salt out of your diet or losing a few pounds can. So, we can say that though the music should not replace any blood pressure medication like Norvasc or exercise, it can always help!  
Music Has Positive Effects on Brain
Another one of the benefits of music is that a strong beat can sync your brainwaves, which can increase alertness and sharpen concentration. The change in brainwave activity allows the brain to shift speeds when necessary. Moreover, music with a slower tempo brings upon a calm state of mind and improves the ability to focus. So, it won't be wrong to say that different music effects affect our brain in different positive ways. 
Music Improves Heart Health
Did you know that music can lower the risk of heart disease by 5-15%? Yes, that's true! Music has been shown to reduce stress and improve circulation, which can contribute to a healthier heart. Additionally, studies have found that listening to music can improve exercise performance, which can also benefit heart health. 
Music Fights Depression
Music can slow down our breathing and heart rate as well. This causes your body to relax, which prevents you from chronic stress. One of the many benefits of music is that it can result in a positive state of mind which can help to overcome depression and anxiety.
People who have suffered from depression felt like they could control the pain with music. Music naturally releases endorphins which act like a natural pain killer. So, we can say that music can distract you from pain which encourages relaxation.
Music

Helps You Relax
Another one of the great benefits of music is that listening to soothing music for at least half an hour a day can help you relax. Moreover, listening to music while falling asleep can ensure that we get the sleep we need without any tension. 
Final Words
I hope that it is now easy for you to see that music is not just here to keep us entertained while driving to work; it is so much more than that. With so many benefits of music for our health and mind, it's no wonder that there's music everywhere we go. 
Also Read
DISCOVER THE MIRACULOUS HEALTH BENEFITS OF POMEGRANATE
DISCOVERING 5 INCREDIBLE HEALTH BENEFITS OF FATS
HOW IS EXERGAMING FOR SENIORS A GAME CHANGER FOR HEALTH
UNVEILING THE DANGEROUS ASPARTAME SIDE EFFECTS ON HEALTH
DISCOVERING THE BENEFITS OF HEALTHY RELATIONSHIPS ON HEALTH