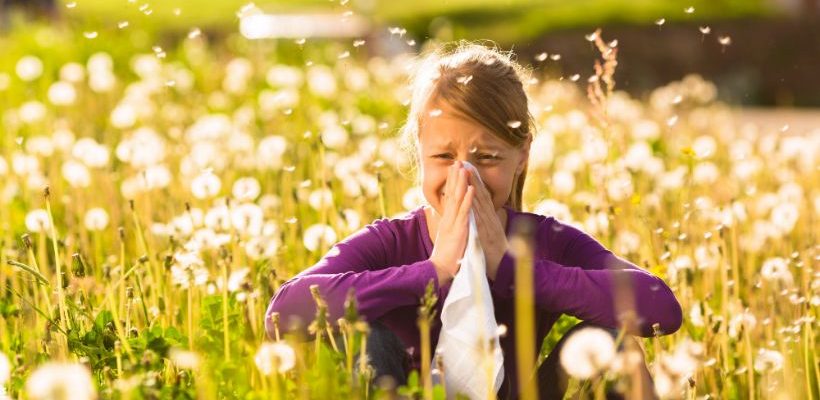 If the warmer temperatures and the blooming flowers haven't clued you in, the arrival of seasonal allergies is sure to let you know that spring is here. Well, many people deal with such allergies, right? Well, of course, yes.
But, if the symptoms have notoriously let loose upon you, don't lose hope as you are not the only one. Many people experience seasonal allergy symptoms such as runny nose, irritated eyes, and congestion. But for seasonal allergy relief, there are several home remedies along with the additional aid of allergy medication.
4 Home Remedies for Seasonal Allergies to Alleviate Your Symptoms.
Before heading outside, plan ahead and check the local pollen count. Avoiding the outdoors when the pollen count is high is the best way to deal with seasonal allergies, especially if pollen is an allergen for you. Remember that pollen counts are usually higher during midday, 10 am to 2 pm. But some other factors including humidity and location also affect the pollen count as well. So, planning outdoor activities when the pollen count is low is an ideal way to get natural relief from seasonal remedies and will also help you enjoy your day without the interference of allergies.
If you are wondering how to stop seasonal allergies, remember that one of the best home remedies for seasonal allergies is keeping your clothes clean. After being outside, change your clothes after taking a shower. This will minimize your exposure to outdoor allergens. Remember that this is beneficial if you happen to step out when the pollen count is high 
If you don't suffer from seasonal allergies, it is best to leave your clothes hanging outside to dry as it'll help you save energy as well. But for those who are dealing with seasonal allergies, it is best if you use the dryer because hanging laundry outside will cause a large build-up of allergens on your clothes. 
Focus On Good House Keeping

 
If you also suffer from year-round seasonal allergies, then it is best to prevent them from occurring as well because when it comes to allergies, the more is not the merrier. Typical year-round allergies, often caused by allergens such as dust and mold, are best avoided when there is no place for the accumulation of said allergens. Mold typically accumulates in the bathroom, thus, to avoid mold growth, leave the fan running up to thirty minutes after a shower or bath. Also, you should reduce the clutter in your home to make sure that there is no dust getting collected anywhere.
Final Words
I hope that now you know what to do for seasonal allergies. Just make sure that you use the above-mentioned remedies, and you will be able to fight seasonal allergies effectively.
Also, Read
SAY GOODBYE TO DRYNESS WITH EFFECTIVE WINTER DRY SKIN REMEDIES
10 DANGEROUS EFFECTS OF STRESS ON YOUR HEALTH AND HAPPINESS
10 FOODS THAT REDUCE ANXIETY AND THE ONES THAT WORSEN IT
DISCOVERING 5 EFFECTIVE WAYS FOR PREVENTION OF ASTHMA
EXPLORING 5 PROVEN METHODS FOR NATURAL ED TREATMENT