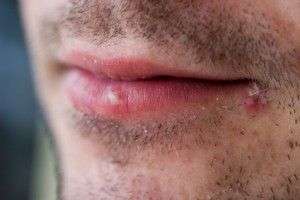 According to researchers at the University of Minnesota in Minneapolis, 97% of university wrestlers can reduce their risk of skin infection by using soap-and- water cleansing wipes.
Dr. Anderson, a family physian, came up with a theory that if athletes were to use medicated skin wipes after each match, the number of skin infections could be reduced. Dr Anderson, also a team physician for Gopher wrestling team, studied 151 high school athletes who engaged in two weekend tournaments in January and February (up to 5 matches per day). The athletes were asked to use 75% isopropyl alcohol wipe, a soap-and water- based cleansing body wipe, or nothing at all.
The results concluded that without the skin wipe, 15.7% of all athletes developed a skin infection or a rate of 512.8 to exposure. Of the boys who were asked to use the alcohol wipes, 8.9% developed an infection. For those who used the soap-and-water wipe, 1.8% became infected. Infections are very common during wrestling season. Athletes only shower at the end of the day; therefore pathogens transfer between the matches and remain on their skin for 10 to 12 hours. This can cause problems, especially if over time the rises of matches increase further. Over the past 30 years, the numbers of matches for high school wrestlers have increased by 50% to 60%. The more matches there are, the more likely athletes will develop infections.
Infections seen in wrestlers include: herpes gladiatorum, and Staphylococcus.