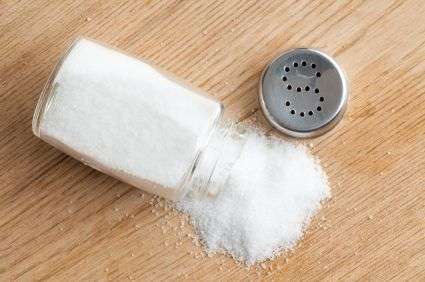 There are many interesting facts about salt, including its role in preserving food, regulating blood pressure, and aiding in hydration, including its role in the body and its history as a valuable commodity.
Now, how much salt are you REALLY eating each day? A recent study by the Centers for Disease Control (CDC) indicates that we are getting a majority of our salt content from common foods even before we add that little extra from the salt shaker. In fact, over 44% of our daily food intake is made up of these foods. With the amount of increase of salt in food, are you increasing your chances of heart disease and hypertension?
Here Is the List of the Saltiest Foods:
Bread and rolls
Lunchmeats (cold cuts)
Pizza
Processed chicken
Soups
Cheeseburgers
Cheese
Pasta
Meat dishes
Snack Foods
The amount of sodium can dramatically vary from product to product. Some companies use salt as a preserving agent, some use it to promote flavor, and still, others use it to cultivate your appetite. Before you put it into your mouth, take a look at the nutritional information on the back of the container to find out how much sodium you're ingesting.
Salt and Heart Health
Salt intake has been linked to an increased risk of heart disease, as high levels of sodium can lead to high blood pressure, which is a major risk factor for heart attacks and strokes. To maintain heart health, it is important to monitor your salt intake and choose lower sodium options in your diet.
How Much Salt Intake (Sodium) Do You Need in a Day?
Our bodies are comprised of around 1% salt, and we need 500 mg per day to survive. That salt that we ingest helps with muscle function as well as transmitting signals from our brain through the nerves. The surprising fact about salt is that the extra salt, ingested through foods and through the iodized salt that we put on the table, is excreted through our pores and processed through our kidneys. When the levels of Sodium content are too high, our bodies store it in our veins, creating an excess of plaque and other hypertensive concerns.
The Institute of Medicine recommends:
1,500 mg for people aged 9 to 50
1,300 mg for adults aged 51 to 70
1,200 mg for people over 70/
The common fact about salt is that the average salt intake for people above the age of 2 is 3,436 mg. This is twice the recommended daily amount and over 1,100 mg over the recommended upper limit of 2,300 mg per day. According to Thomas Freiden, director of the CDC, "Heart disease and stroke alone kill more than 800,000 Americans each year and contribute an estimated 273 billion dollars a year in health care costs. Reducing the sodium content of the ten leading sodium sources by just 25% would lower total dietary sodium by more than 10% and prevent an estimated 28,000 deaths per year."
The Good Salt
Our bodies require a certain amount of salt to survive, so salt and health are important to maintain balance. In order to do this, we must know where to get salt that is not harmful, such as the table salt we consume.
Look to natural salts like Himalayan sea salts, pink salt, or black salt. The table salt that we ingest has been processed, bleached, and sterilized to flow better and look better. This salt has been heated to over 1200 degrees and refined to the point where it is merely sodium and chloride. The natural salts which have not been processed also contain trace elements that promote good health and well-being.
Sea salts are more flavorful than regular table salt. The impurities within the sea salt give it varying flavors depending on its origin. While sea salts are generally more expensive in the grocery store, they can also add subtleties to your eating experience.
When considering your family's food choices, put down the salt shaker and consider spicing your foods with other flavors.  Chances are, the food that you're eating has enough sodium in it to receive the recommended daily allowance. Try putting aside the salt shaker for a day and experimenting. Your body will thank you for it.
Here Are Some of the Health Benefits of Salt
Salt and Wellness
The healthy fact about salt is that it is an essential nutrient that plays a role in many aspects of health, including electrolyte balance, hydration, and muscle function. However, it is important to consume salt in moderation, as high intake can have negative effects on blood pressure and overall wellness. Choosing lower sodium options and monitoring your salt intake can help support overall health and wellness
Salt and Nutrition
Salt is an important nutrient that is necessary for proper body function, but it is important to consume it in moderation. On the other hand, a deficiency in salt can lead to symptoms such as muscle cramps and fatigue. Thus maintaining a balanced intake of salt is important for optimal nutrition
Also Read
FOODS THAT REDUCE STRESS AND ANXIETY
10 REASONS HOW STRESS CAN RUIN YOUR LIFE
GERD: INDICATORS YOUR CHRONIC HEARTBURN MIGHT BE SOMETHING MORE
5 SURPRISING BENEFITS OF EATING MORE FAT