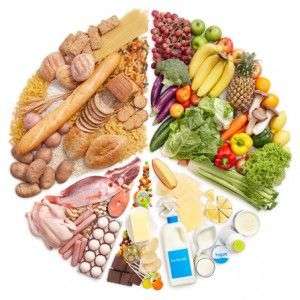 When people think of addiction they usually think of drugs such as opioids and marijuana. However, it is worthy of note that some of the most addictive foods can be as addictive as opioids and marijuana. By cutting back on the consumption of these seven most addictive foods according to science, many have found a myriad of health benefits and also lost excess weight.
Understanding that 'exorphins', a chemical in foods, can act as a drug in your body and thus fuel addiction can help many patients to better monitor their weight and to successfully fight off those late night eating binges and their excessive cravings.
Here are the 7 most addictive foods according to science:
The protein in your dairy foods is called casein. This casein is very addictive and interestingly the same medications that are administered in an emergency room for a drug overdose can eliminate the craving for dairy. This gives you an idea of just how very powerful the craving for casein is in your body. 
Many people crave meat however, what they are really craving is the albumin as well as the hemoglobin and gamma globulin that are in the meat. These specific chemicals are well known for their ability to activate the opioid receptors in the brain. If these patients are treated with medications that block opiate receptors their craving drops dramatically.
Sugar, especially when combined with fats, act as an opiate. In fact, when treated with opiate blockers the person will stop craving the combination very quickly. Sugar and fats are responsible for obesity in many patients.
Combine fats with sugar and you have an epidemic of obesity. Many people think that if they just eat donut holes in lieu of the actual donut that they are okay. This couldn't be further from the truth. The combination of sugars and fats work together to act as opioids on the system.
If you suffer from high blood pressure one of the first things you're advised to do is take the salt shaker off of the table and stop using salt with your cooking. Salt forces the body to retain fluids and thus increases the blood pressure. Sadly many of us learn to crave salt from a young age. This salt craving is very difficult to break but well worth the effort if you, like many of us, are suffering from high blood pressure.
A protein in wheat and rice called gliadin acts as an opiate on your system. Again, your body begins to crave its 'drug' and you crave more and more bread when you're dining. The more bread you eat the more you're feeding the addiction. The same goes with the rice. If you're craving more than a normal serving you may need to wean yourself off of bread and rice.
Conclusion
If you're struggling with any of the above food addictions there is hope. Cut back on the amounts of the above mentioned foods and make sure you're only eating normal sized portions. Stock your kitchen, pantry and work desk with healthy snacks such as fresh fruits, nuts and whole grains. Eat only healthy serving sizes when you do snack.