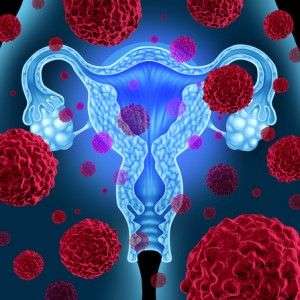 What increases the Endometrial Cancer Risk Factors?
These are some factors that may increase the risk of endometrial cancer:
Early menstruation (starting before age 12)
Early menopause (before age 50)
Endometrial polyps
Estrogen replacement therapy
Irregular periods
Never being pregnant
Obesity
Polycystic ovary syndrome (PCOS)
Tamoxifen use (a drug for breast cancer treatment)
Endometrial Cancer Prognosis
Aside from these factors, some health conditions also increase the risk of developing cancer, and these conditions include breast cancer, colon cancer, diabetes, gallbladder disease, and high blood pressure.
Endometrial Cancer Diagnosis
This condition is usually detected at very early stages because it produces abnormal vaginal bleeding. This symptom urges women to see their doctors. When the condition is diagnosed early on, surgery can be performed to remove the uterus, which successfully cures the condition. Other signs and symptoms of endometrial cancer include:
Abnormal blood-tinged discharge from the vagina
Bleeding in between periods
Pain during intercourse
Pain in the pelvis
Vaginal bleeding after menopause
Seeing a doctor and seeking endometrial cancer treatments
It's important to see a doctor right away whenever you experience any of these symptoms. While they may be signs for a completely different condition, it's still essential to get checked right away to ensure that the condition is ruled out.
Treatment for Endometrial Cancer Follow These Recommended Courses of Action:
Surgery
Surgery is done to remove the uterus, and oftentimes, the fallopian tubes and ovaries, too. This is usually done in the early stages of cancer when the problem is still contained inside the uterus.
Radiation
This treatment makes use of powerful energy beams to kill cancer cells. In some cases, radiation may also be done prior to surgery, as it shrinks tumors and makes them easier to remove.
Hormone therapy
It involves the intake of medication, which in turn affects the hormone levels in the body. This is usually done for those with advanced endometrial cancer, especially that which has already spread outside the uterus.
Chemotherapy
One of the most common cancer treatments, chemotherapy uses chemicals to kill cancer cells and is also recommended for women with advanced levels of endometrial cancer.
Endometrial Cancer Staging
If indeed you are diagnosed with endometrial cancer, you will need to undergo treatment, which will depend on the characteristics of the disease – like what stage it is, your overall health, and of course, your preferences in terms of treating it.
Also Read
THROW AWAY YOUR FAVOURITE ARTIFICIAL SWEETENER (IT MAY BE KILLING YOU)
ARE YOU STRUGGLING TO BREATHE WHEN YOU SLEEP?
FOODS THAT REDUCE STRESS AND ANXIETY