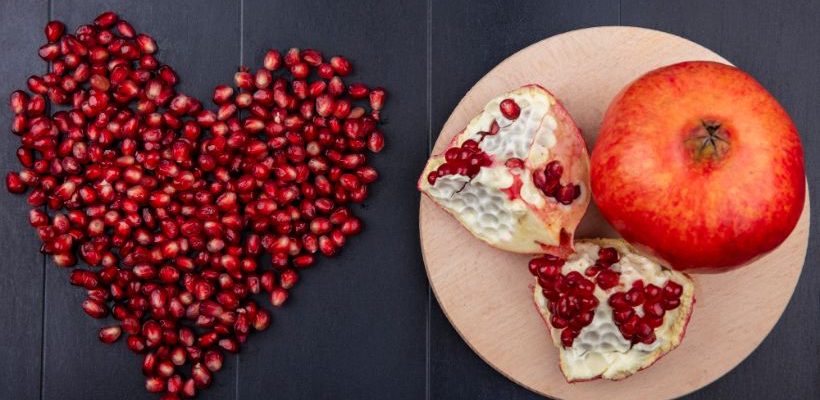 The pomegranate is a unique fruit in comparison to many others, isn't it? Well, of course, it is! It consists of a hard exterior that protects the pomegranate seeds that are embedded inside. Pomegranates have been used in many literary works as a symbol of fertility and marriage. The best part is that there are numerous benefits of pomegranates and numerous myths are written based on pomegranates as well!
Do you know that people in the early ages even believed in the pomegranate's ability to heal and restore health? Yes, that's true. Even in this century, pomegranates are considered to be one of the healthiest fruits out there. Pomegranate is rich in minerals, vitamins, and other beneficial properties. These consist of antioxidants, folic acid, iron, and more. So, ready to know about the health benefits of pomegranates? Let's go then!
What Are the Benefits of Pomegranates on Health?
The antioxidants in pomegranate aid the heart by lowering plaque buildup in the arteries. You should know that plaque buildup can cause high blood pressure or even worse conditions such as heart attack or stroke. Not just this, there are numerous other types of heart conditions that can occur as well. So, one of the benefits of pomegranate juice is that it reduces plaque in the blood vessels and allows proper blood flow. In addition, pomegranates have been found to lower levels of LDL (low-density lipoprotein) cholesterol as well.
It Helps in Curing Hypertension
Another one of the benefits of pomegranate is that it has a positive effect on blood pressure, making it a potential natural treatment for hypertension. Drinking about ¼ cup of pomegranate juice regularly allows for good circulation and control of blood pressure. 
Pomegranate has been shown to have potential cancer-fighting properties, making it a promising choice for cancer prevention. Better yet, studies show that one of the health benefits of pomegranate is that it can help prevent certain cancers like lung cancer, breast cancer, and prostate cancer. 
It Benefits the Skin

and Facilitates Weight Loss

 
Pomegranates are also a great source of fiber which is found in pomegranate seeds. You should know that just a half-cup serving of pomegranate seeds provides about five grams of fiber, that's 20% of the recommended daily intake of fiber. This further facilitates one of the greatest pomegranate benefits for skin and keeps the skin healthy and glowing.
Moreover, pomegranates have the ability to reduce weight. So, it won't be wrong to say that pomegranate benefits for weight loss are among of its biggest benefits. For this reason, eating pomegranates can be especially beneficial for those who are willing to lose weight.
Final Words
Despite all the benefits of pomegranates, they are still not eaten on as large of a scale as other fruits. It won't be wrong to say that a pomegranate a day keeps the doctor away! Some even believe that eating pomegranates when you are sick can help you get rid of a common cold. So, wait no more and start eating pomegranates. 
Also read
DISCOVERING 5 INCREDIBLE HEALTH BENEFITS OF FATS
UNCOVERING TOP 6 EXPERT TIPS FOR A HEALTHY HEART
EFFECTIVE WAYS TO PREVENT ACNE FOR CLEAR SKIN IN ADULTS
10 DANGEROUS EFFECTS OF STRESS ON YOUR HEALTH AND HAPPINESS
THE ULTIMATE TYPE 2 DIABETES MANAGEMENT PLAN!