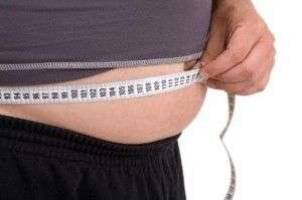 Recent studies have shown that borderline patients with high levels of triglyceride can lower triglycerides with a change in lifestyle and a change in diet. Triglycerides are a form of fat in the bloodstream that can rise if someone is overweight, inactive, a smoker, consumes too much alcohol, or eats a diet high in carbohydrates. Lowering triglycerides naturally can help reduce the risk of heart disease and improve overall health.
Understanding the Levels of Triglycerides
Experts from a screening study demonstrated that people who have less than 100mg/dL of triglycerides are the healthiest and that these levels are optimal. Borderline triglyceride patients have levels between 150-199mg/dL. Borderline patients should consider losing 5% of their body weight and limiting their calorie intake as well as limiting sugars to less than 10% of their total intake. Weight loss has shown valuable changes in lipids and lipoproteins. With a 5-10% loss of body weight comes positive benefits such as a 20% reduction of triglycerides a 15% decrease in LDL cholesterol and an 8-10% decrease in HDL cholesterol.
Ways to lower triglycerides
Triglycerides diet
There has been a lot of confusion about how triglycerides can be controlled and how much it actually affects the cardiovascular system. Borderline patients are recommended to consume no more than 100g of fructose from processed foods. Foods that lower triglycerides include fruits and vegetables that are low in fructose, such as strawberries, grapefruit, bananas, and peaches should be eaten. A diet to lower triglycerides consists of high-fiber whole grains and healthy unsaturated fats such as omega-3 fatty acids are also strongly encouraged.
Triglycerides and exercise
Regular exercise can help lower triglycerides by increasing muscle mass, improving insulin sensitivity, and reducing body fat. As for exercise, at least 150 minutes per week should help reduce triglycerides.
Also Read
7 STRATEGIES FOR LIVING WITH TYPE 2 DIABETES
HIGH CORTISOL LEVELS: WHY LATE-TO-SLEEP AND EARLY-TO-RISE MAY BE HURTING YOU. BADLY.
5 TIPS TO HELP PREVENT ASTHMA ATTACKS
THE ULTIMATE TYPE 2 DIABETES MANAGEMENT PLAN!
10 REASONS HOW STRESS CAN RUIN YOUR LIFE