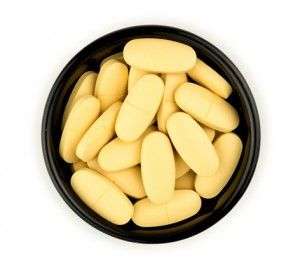 Magnesium deficiency can actually be pretty serious despite what people may believe. Low magnesium is often referred to as the "silent epidemic" in the medical community. And the thing is that many of the symptoms associated with magnesium deficiency can be difficult to spot. For this reason, it goes unnoticed and the problems become worse.
Symptoms and Signs of Magnesium Deficiency
So, what are the symptoms and signs of magnesium deficiency? They are as followed:
• Neurological Based: Seizures, anxiety, lethargy, vomiting, and even loss of appetite. • Metabolic Based: Hyperglycemia, potassium deficiency, and sometimes increases intracellular calcium. • Muscular Based: Tics, weakness, muscle spasms, muscle cramps, and even impaired muscle coordination.
In children, severe magnesium deficiency can result in stunted growth. As you can see, the symptoms and signs of magnesium can be quite serious. Some conditions associated with this deficiency include ADHD, depression, chronic fatigue syndrome, epilepsy, migraine, osteoporosis, chest pain, cluster headaches, and even hypertension.
Getting Diagnosed and What You Can Do About It
How do you get diagnosed officially with magnesium deficiency? The most common way to do it is through a blood test. If there is low magnesium levels in the blood, then you'll know that it has become a problem. Once you become diagnosed, you'll be encouraged to start magnesium therapy. This will include taking magnesium supplements as soon as you can for up to a month (sometimes more and sometimes less depending on the severity of your condition). In most cases, this is a problem that can easily be solved once you start the recovery regiment.
Always Be Aware Of the "Silent Epidemic"
It's estimated that about 75% of the population doesn't get enough magnesium in their diet. That's a considerable amount. And the difficult part is that the symptoms are so general that it can be difficult to pinpoint the exact cause without getting the blood test. However, not that you know that magnesium deficiency is such a huge problem in the United States, now you can go about getting diagnosed and starting your recovery regimen. In some cases, you may need to be on this regiment indefinitely. This depends on whether or not you get enough magnesium in your diet, and also depends on your physiology.