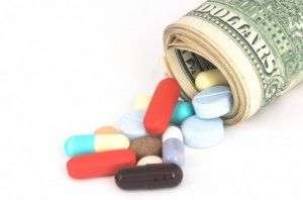 Cancer is a word that no one wants to hear associated with them, no matter what kind of cancer. Historically, cancer treatments have been expensive, have bankrupted families, and caused a great deal of emotional and financial pain for the patient and the patient's family.
There is a recent ray of hope, however. India is looking to put a stop to cancer, even for those who can't afford treatment.
Nexavar (Sorafenib) Uses
Simply stated, this drug is used to treat two types of cancer — a type that starts in the kidneys, called "advanced renal cell carcinoma," and a type of inoperable liver cancer, called "unresectable hepatocellular carcinoma." This therapy slows the spread of cancer cells, and is in a class of drugs known as,
"Multikinase Inhibitors."
This treatment, produced in brand name form by Bayer, is an expensive, patented treatment that costs approximately $5,600 US Dollars for a month's worth of treatment. This price is often well out of the range of most people, especially those without insurance.
India's Compulsory License Provision
The World Trade Organization (WTO) has a provision for something called a compulsory license, which means that any country can grant permission to a manufacturer to produce a patented medication without the consent of the owner of the patent. That means that a manufacturer can produce the same medication at a much lower cost.
In this case, India has been given permission to go ahead and manufacture Sorafenib for the treatment of liver and kidney cancer, which is a serious health crisis throughout the country. Under this compulsory license, the country's manufacturers will be able to produce generic Nexavar for only $180 cost for a month's supply. That's $5,420 US Dollars LESS than the brand price. This means that just about anyone could afford cancer treatment.
Cancer Treatment at a Much Lower Cost
This huge cost-savings is a big relief for many people facing kidney or liver cancer. They will not have to decide between life-saving treatment or basic life needs. At a cost difference of $65,040 per year, cancer treatment will be suddenly attainable by a larger population. This is exciting news — not only for an effective cancer treatment, but for an effective cancer treatment that most people actually can afford.